Ortovox s1 avalanche beacon is currently on big sale of up to 45% off its regular price!
(as of June 12, 2011)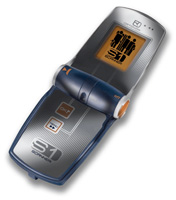 This is likely due to the fact that stores are selling their S1 units before its updated version, Ortovox S1+, comes on the market  during the 2011/12 season.
There is nothing wrong with these units and they certainly are not an outdated piece of equipment, hence, they are still among the top 3 avalanche beacons on the market. Simply, Ortovox is upgrading the S1 to S1+ which will have some hardware as well as software enhancements. To read more about it visit this page – Ortovox S1+ avalanche beacon.
Where are the best deals?
Literally, a big steal was at Backcountry.com where the Ortovox S1 was going for $274.44, the lowest price for this beacon ever. (Out of stock as of September 2011)
For other stores currently discounting the unit check out the Ortovox S1 page for updated prices and stock availability.
In case you are unsure of which avalanche beacon suits your needs check out "How to choose the right avalanche beacon?" article.