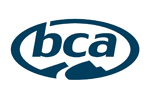 Backcountry Access' biggest contribution to avalanche safety equipment industry was the first digital avalanche beacon. Backcountry Access (BCA) is a Colorado based company that offers all essential usability in their products for an affordable price.
Backcountry Access is well known for their avalanche beacons, snow shovels and avalanche probes. The company also offers an extensive line of back packs and other backcountry accessories.
Their Tracker DTS was the first world's digital avalanche beacon and become very popular thanks to its easy of use. Currently, BCA is trying to continue in this legacy with its new transceiver – Tracker 2.
Avalanche safety gear
The most popular Backcountry Access avalanche safety tools are: