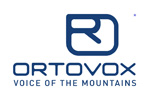 Ortovox is a long standing leader in avalanche safety gear industry. Ortovox is a German brand that has been around and on top of the game for almost 30 years now.
Ortovox is mostly known in North America for their avalanche beacons, snow shovels and avalanche probes yet in Europe they are also a very popular for their big line of backpacks that fit skiers, snowboarders, backcountry travelers, and snowmobilers.
Ortovox Merino products are now also established on the market as a high quality base layers and underwear for all outdoor winter and summer activities.
And just like any brand that has a clothing line Ortovox too offers couple of waterproof, windproof, soft-hell and warming jackets, pants and vests.
Avalanche safety equipment
Currently, the most popular and notable Ortovox avalanche safety tools are:
and many of their other transceivers, shovels and probes